Description
ULTRA-PURE TRIBULUS EXTRACT
The new Platinum 100% Tribulus featuring ultra-pure tribulus extract is for individuals looking for a high-quality tribulus product. Delivering 650mg of pure Tribulus terrestris extract per serving, this formula is an excellent addition to your supplement stack. What's more, the tribulus used in Platinum 100% Tribulus is standardized to 90% saponins. That's twice as potent as other brands that are most often standardized to 40% to 45% saponins!
STIMULANT FREE
Platinum 100% Tribulus is stimulant free, which means you can take it throughout the day, between meals and with any other supplement.
BANNED SUBSTANCE FREE
---
Each bottle of Platinum 100% Tribulus is guaranteed banned substance free.
TESTED FOR QUALITY AND SUBSTANCE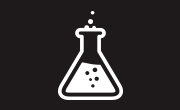 ---
To ensure a high standard of quality and purity, each batch of Platinum 100% Tribulus undergoes strict quality control and is third-party tested and verified to ensure that each bottle meets the highest standards of purity, quality and consistency.